𝗘𝗟𝗟𝗔𝗟𝗔𝗡'𝘀 𝗜𝗣 𝗣𝗿𝗮𝗰𝘁𝗶𝗰𝗲 𝗥𝗮𝗻𝗸𝗲𝗱 𝗶𝗻 𝗖𝗵𝗮𝗺𝗯𝗲𝗿𝘀 𝗚𝗿𝗲𝗮𝘁𝗲𝗿 𝗖𝗵𝗶𝗻𝗮 𝗥𝗲𝗴𝗶𝗼𝗻 𝗚𝘂𝗶𝗱𝗲 𝟮𝟬𝟮𝟯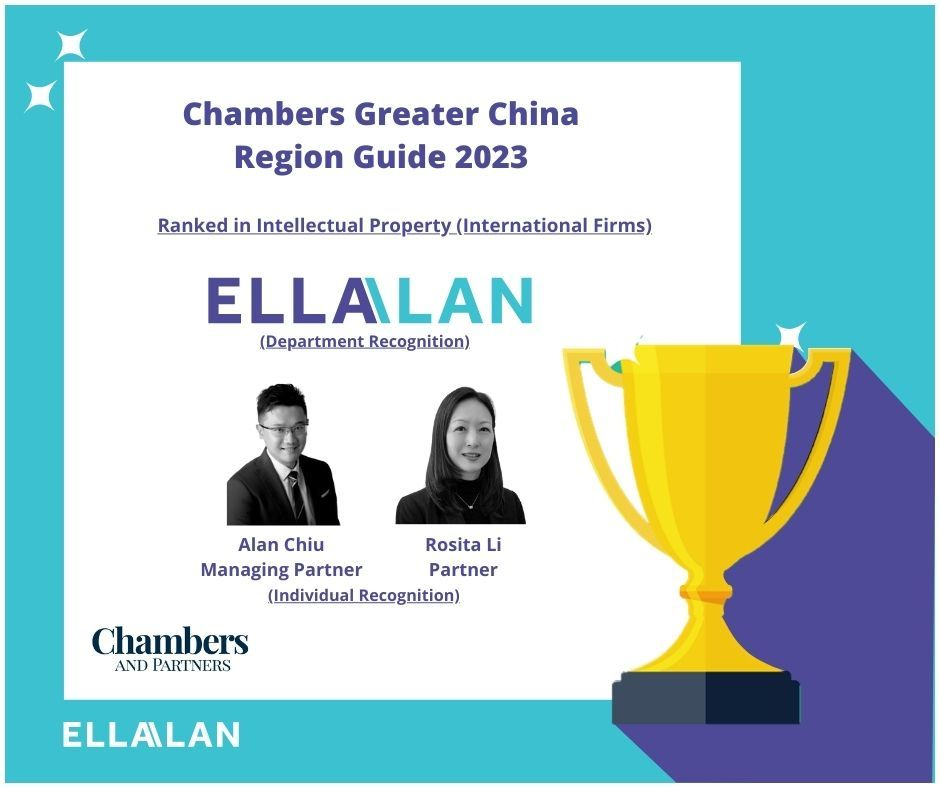 Proud to share with you that ELLALAN is ranked at Chambers Greater China Region Guide 2023: Intellectual Property (International Firms), and our Managing Partner, Alan Chiu and Partner, Rosita Li are also ranked as top lawyers in the field of intellectual property in the Greater China Region.
Great congratulations for the firm's collective and individual achievements, and we also wish to congratulate other firms and practitioners receiving the recognitions.
For the full list of the Guide, please visit https://lnkd.in/dEHJiBYy.