𝗘𝗟𝗟𝗔𝗟𝗔𝗡 𝗪𝗶𝘀𝗵𝗲𝘀 𝗬𝗼𝘂 𝗔𝗻𝗱 𝗬𝗼𝘂𝗿 𝗙𝗮𝗺𝗶𝗹𝘆 𝗮 𝗛𝗮𝗽𝗽𝘆 𝗟𝘂𝗻𝗮𝗿 𝗡𝗲𝘄 𝗬𝗲𝗮𝗿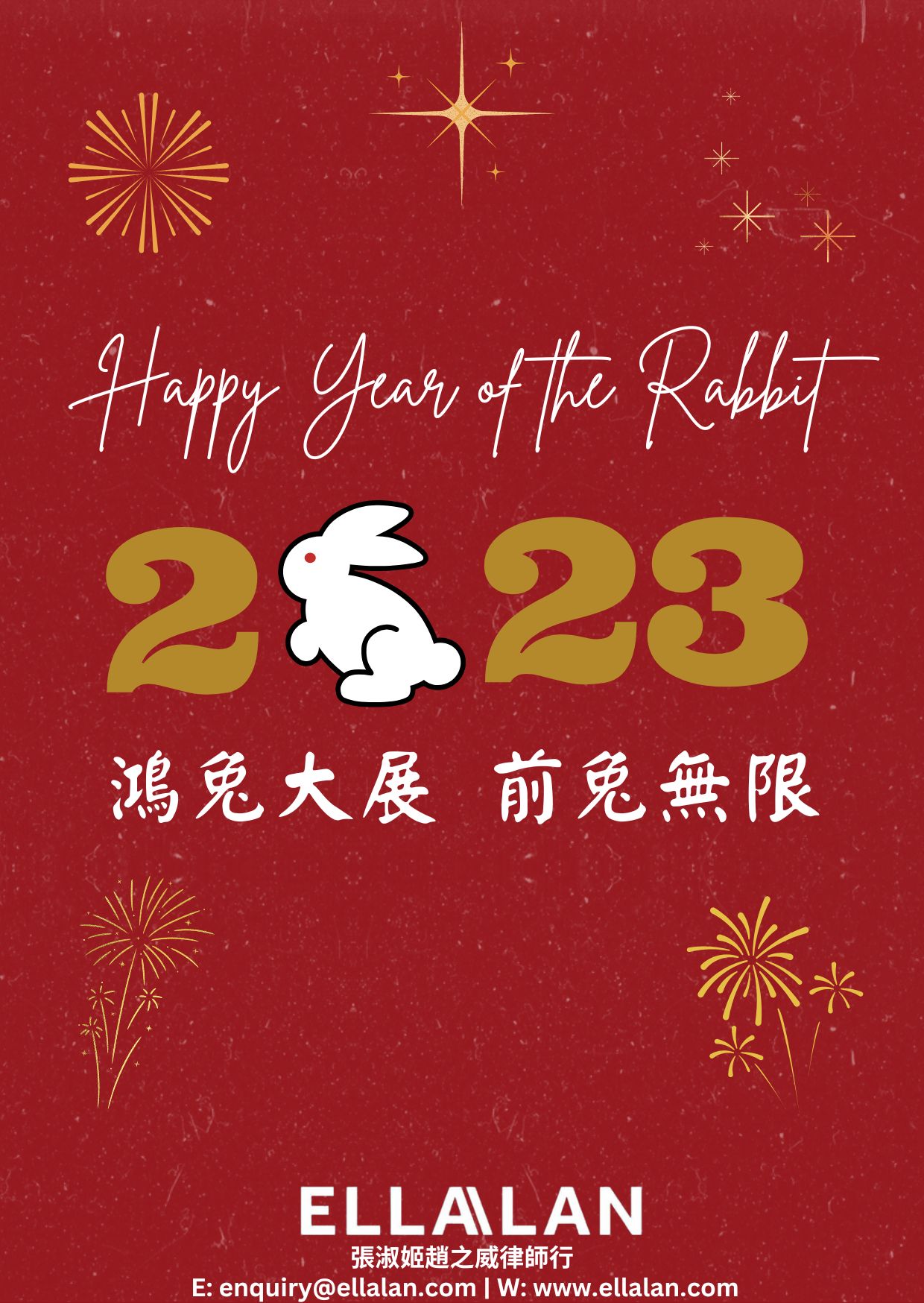 Today is the last working day before the Lunar New Year!
It has truly been an eventful year and it is time for a short break to have some quality time with our friends and family.
We wish everyone a Happy, Healthy and Prosperous Year of Rabbit! Kung Hey Fat Choy!