𝗘𝗟𝗟𝗔𝗟𝗔𝗡 𝗮𝗻𝗱 𝗔𝗹𝗮𝗻 𝘀𝗵𝗼𝗿𝘁𝗹𝗶𝘀𝘁𝗲𝗱 𝗳𝗼𝗿 𝗠𝗮𝗻𝗮𝗴𝗶𝗻𝗴 𝗜𝗣 𝗔𝘀𝗶𝗮-𝗣𝗮𝗰𝗶𝗳𝗶𝗰 𝗔𝘄𝗮𝗿𝗱𝘀 𝟮𝟬𝟮𝟯!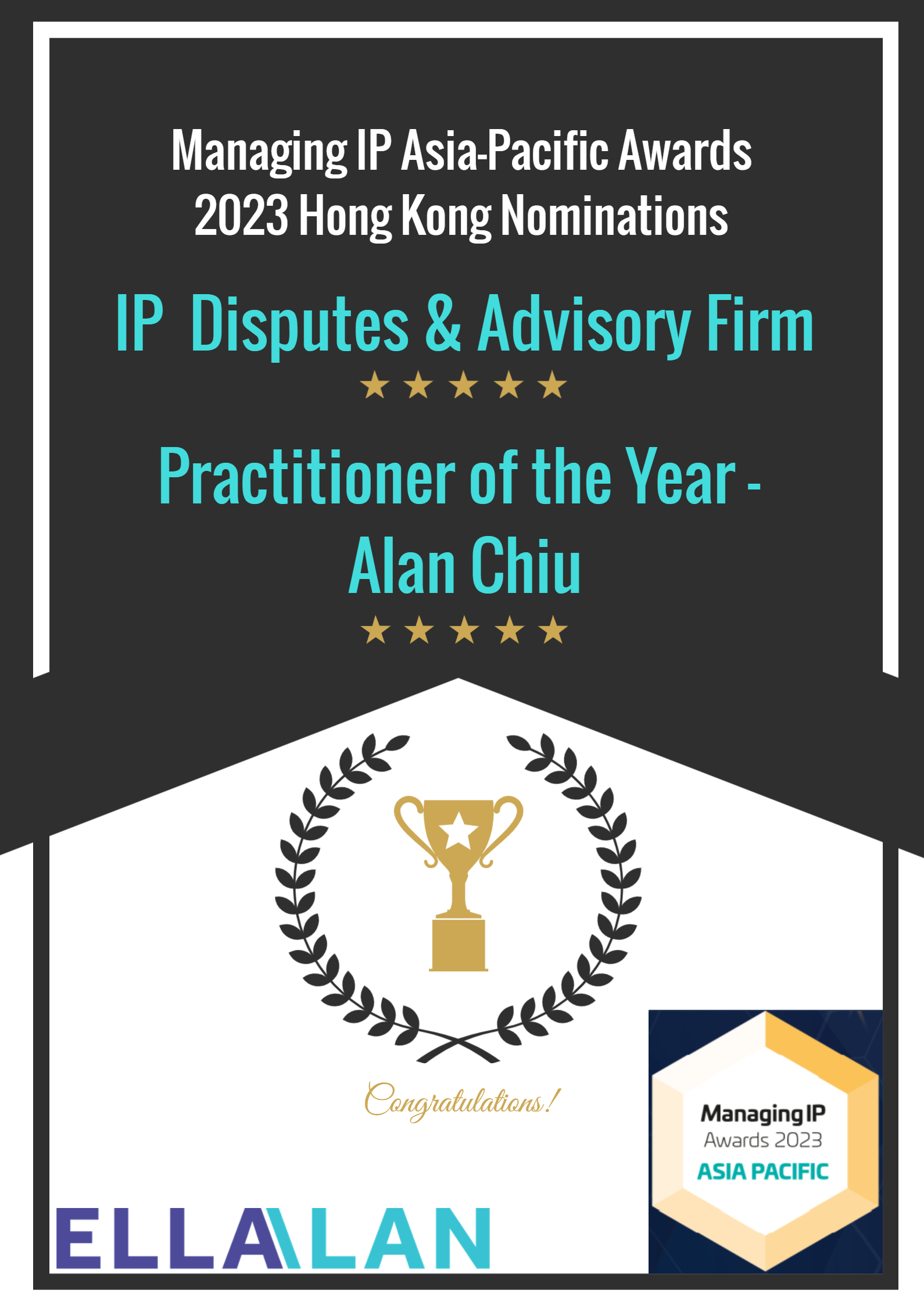 We are delighted to be shortlisted for two awards in the Managing IP Asia-Pacific Awards 2023 – Hong Kong IP Disputes & Advisory (
ELLALAN
) and Hong Kong Practitioner of the Year (
Alan Chiu
, Managing Partner). The awards programme recognizes remarkable IP achievements and developments in the past year, and it is a great recognition of the ELLALAN team's hard work and service quality. Congratulations to Alan and the ELLALAN team! The winners will be announced on the week of 15 May 2023. Please see
https://lnkd.in/eijn6cxa
for more details.