𝗦𝗶𝗺𝗼𝗻 𝗪𝗼𝗻𝗴 𝗚𝗮𝘃𝗲 𝗟𝗲𝗰𝘁𝘂𝗿𝗲𝘀 𝗮𝘁 𝗛𝗞𝗨 𝗼𝗻 𝗗𝗶𝘀𝗽𝘂𝘁𝗲 𝗥𝗲𝘀𝗼𝗹𝘂𝘁𝗶𝗼𝗻 𝗶𝗻 𝗖𝗵𝗶𝗻𝗮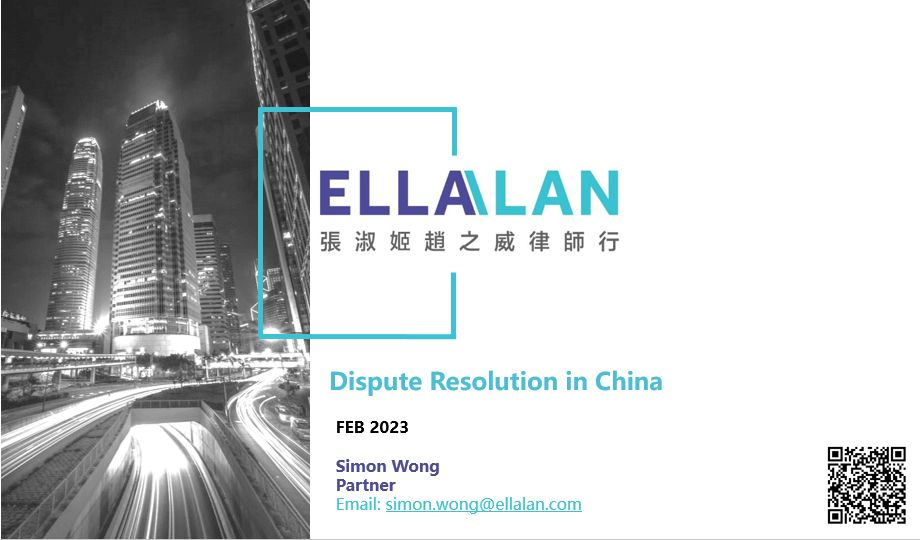 Earlier this month, our Partner,
Simon Wong
was invited by the
The University of Hong Kong
(HKU) to give two guest lectures to the PCLL students of the Law Faculty on the topic of legal and practice aspects of dispute resolution in China. Simon shared his knowledge on the overview, practice and procedure on arbitration regime in China, arbitration agreements and clauses, dispute resolution strategies for Hong Kong and foreign clients, and dispute resolution through court proceedings, amongst others. The lecture was held physically and was very well received with over 60 attendees, who were subsequently invited to attend our firm's Career Talk at HKU.