𝗩𝗮𝗹𝗲𝗿𝗶𝗲 𝗦𝘂𝗲𝗻 𝗚𝗮𝘃𝗲 𝗟𝗲𝗰𝘁𝘂𝗿𝗲 𝗙𝗼𝗿 𝗛𝗞𝗜𝗣𝗗'𝘀 𝗜𝗣 𝗧𝗿𝗮𝗶𝗻𝗶𝗻𝗴 𝗣𝗿𝗼𝗴𝗿𝗮𝗺𝗺𝗲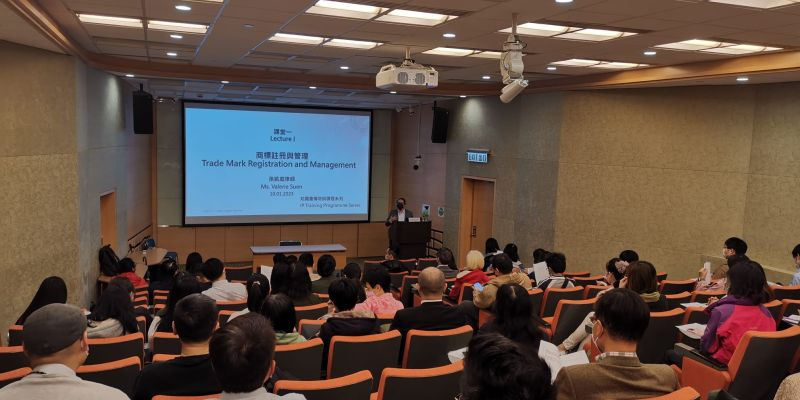 Our Partner, Valerie Suen was invited to give a guest lecture for the "Intellectual Property Training Programme" hosted by the Hong Kong Intellectual Property Department on the topic "Trade Mark Registration and Management".
Valerie shared some in-depth knowledge on trade mark registration, management and enforcement, and a practical overview on the examination of trade mark, opposition and post registration matters as well as the use of online trade mark search and e-Filing system. The lecture was held physically and was very well received with over 70 attendees.