The Beauty and Sorrow of IP Enforcement in China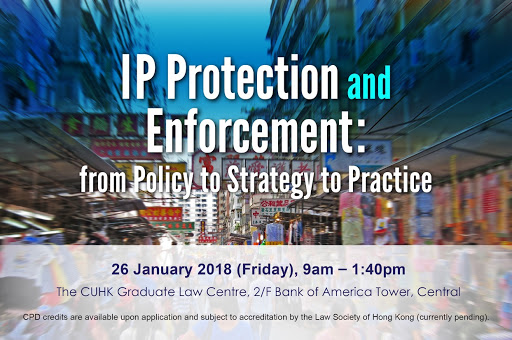 Are you up to date with the latest strategies and practices for #IP #protection and #enforcement in #China? Our Managing Partner, Alan Chiu, will be speaking about "The Beauty and Sorrow of IP Enforcement in China" in the upcoming event, "IP Protection and Enforcement: from Policy to Strategy to Practice", organized by the Faculty of Law of the Chinese University of Hong Kong. Featuring various top IP practitioners from across the government, the private sector and law firms, this event will be looking into the current enforcement practice as well as exploring future IP policies & developments in Hong Kong and the Greater China Region.
Date: 26 January 2018 (Fri) Time: 09:00 – 13:40 (including a Buffet Lunch)
Venue: Warren Chan Moot Court, CUHK Graduate Law Centre, 2/F Bank of America Tower, 12 Harcourt Road Central, Hong Kong
For more information and registration of the event, please visit: https://lnkd.in/f8nfd7s Follow Ella Cheong & Alan Chiu, Solicitors & Notaries for more updates and news!